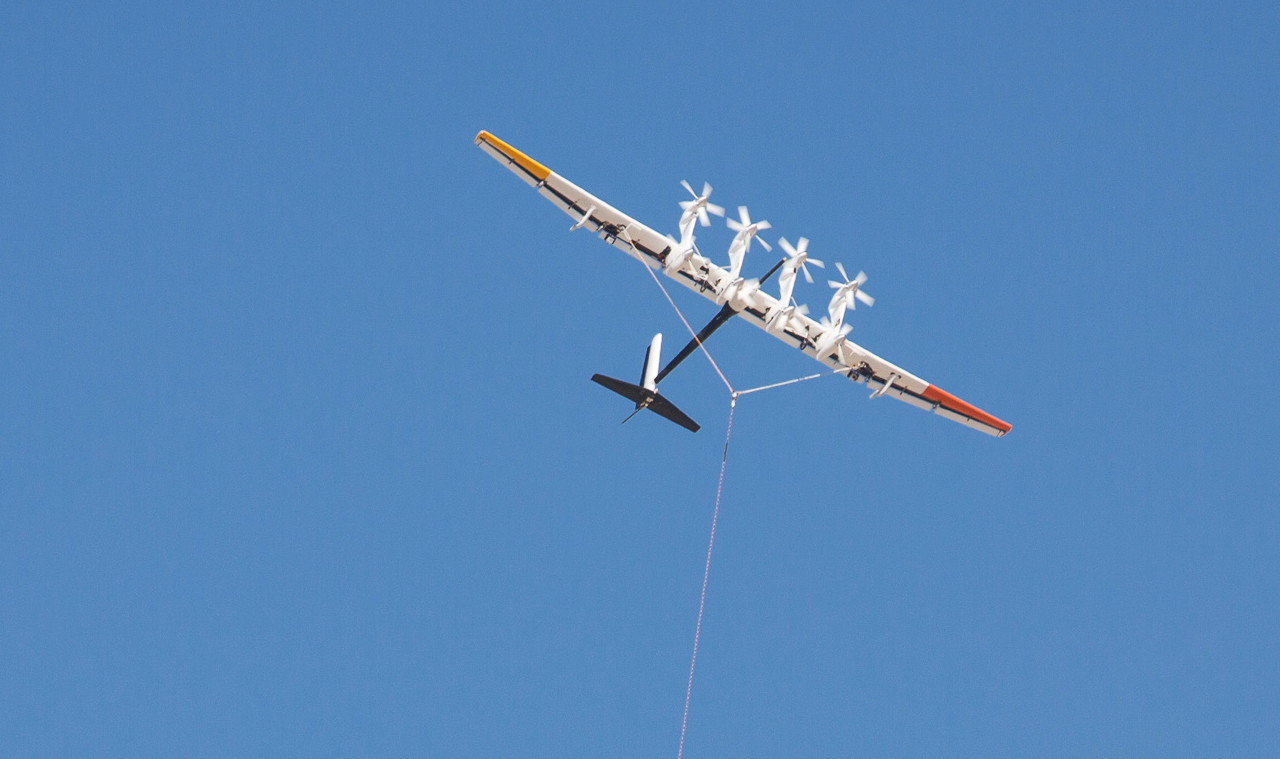 Harnessing wind energy with kites to create renewable electricity
Wind has the potential to power the world 100 times over, but when Makani began its journey only 4% of the world's electricity came from conventional wind power.
Makani aimed to enable more people around the world to have access to clean, affordable wind power by developing energy kites, an airborne wind energy technology that used a wing tethered to a ground station, to efficiently harness energy from the wind.
By replacing the massive steel towers of conventional wind turbines with lightweight hardware and smart software, Makani hoped to unlock access to wind resources too expensive or impractical to access with traditional wind technologies.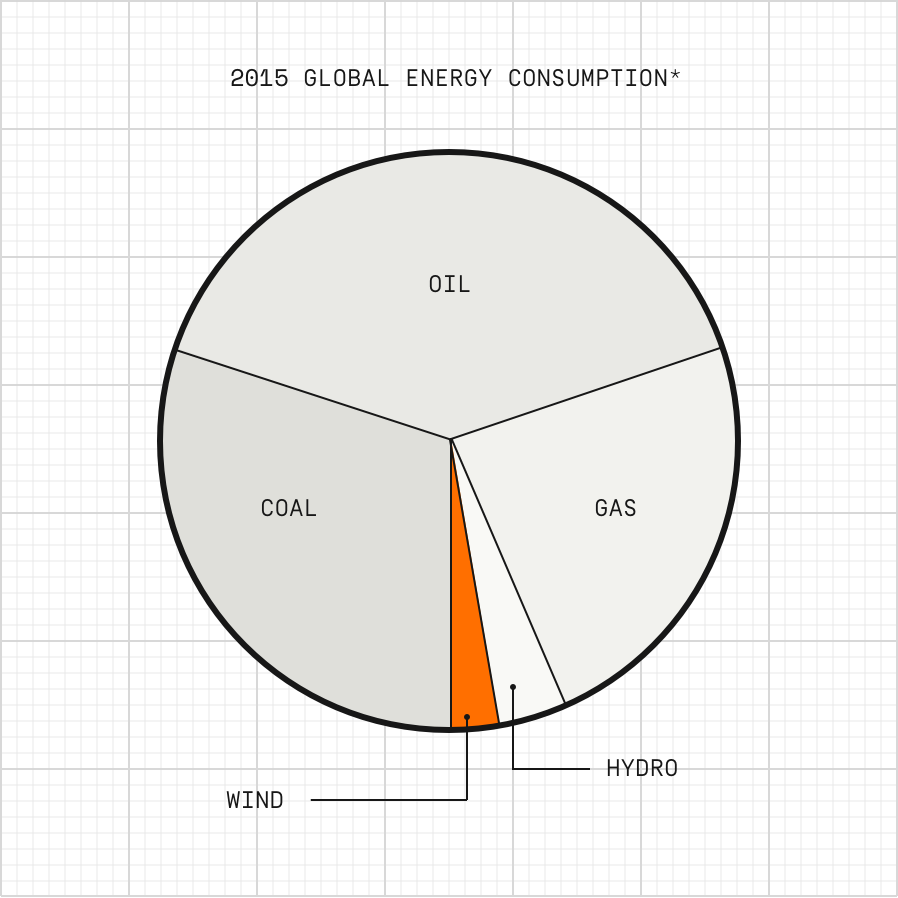 Makani spent 13 years developing energy kites that generated electricity by flying in loops and sending power down a tether to the grid.
Design
An aerodynamic wing tethered to a ground station
energy generation

The airflow acting on a moving kite is many times faster than the wind experienced by a stationary object. This powerful apparent wind spins the kite's rotors, generating a large amount of electricity.

g-forces

The kite's airframe has to handle loads of 7-15 Gs.

sensors

Data from GPS and other sensors help the software steer the kite.

navigation

Onboard computers running custom flight controller software guide the autonomous kite's flight path.
stacked rotors

8 stacked rotors are spun by the wind in crosswind flight. Each drives a permanent magnet motor/generator that generates electricity onboard.
motor control

1200V DC silicon carbide motor controllers handle high voltages efficiently with minimal mass.
The Makani Process
The kite rests on a ground station ready for launch.
The kite climbs to a desired altitude and positions itself downwind. The rotors initially consume a small amount of energy to produce thrust.
The kite then transitions into crosswind flight. Aerodynamic lift allows the wing to fly autonomously in loops optimized for maximum power generation by our flight controller.
Wind propels the kite around the loop. The rotors spin, driving onboard generators to produce electricity that is transferred back to the ground via the tether.